What's keeping you from integrating your company's data sources?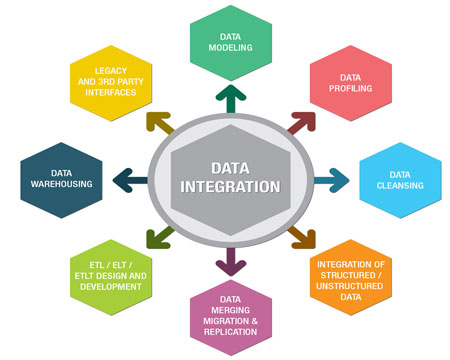 Data collection changes business models and processing requirements everyday.  Managing this exploding growth of data requires the ability to connect all systems and data sources across all your business systems.  It is vital have this data available in a single, seamless, trusted view for actionable insights, decisions, and business processes.  In using a readily-available cachet of cross-platform adapters ranging from Dynamics,  SAP, Oracle, SQL Server, NetSuite and Salesforce et al, ERPSS can help your organization create integration and data migration solutions to make this a reality.   With this multitude of integration flows, ERPSS helps businesses of any size, and users of any technical level, to seamlessly connect your data sources and accelerate your company's data transformation.
Imagine working with tools that use drag and drop functionality to define data mappings.  Consider the power  of  automating a schedule for data parsing, validation and integration.   Connect critical business systems to seamlessly validate and integrate data into one or multiple repositories.  Gain access to real-time business intelligence, improve application processing time, and eliminate duplicate data entry points.
ERPSS is eager to hear about your data integration needs, from your smallest legacy migration to your toughest integration challenges.  Contact us today!  Let us  partner with you to find the perfect solution to bring all your data sources together.  Your information will become one of your most powerful assets.